Our vision is to create technology that makes life better for everyone, everywhere - every person, every organization, and every community around the globe.
This motivates us to do what we do. To make what we make. To invent, and to reinvent. To engineer experiences that amaze. We won't stop pushing ahead, because you won't stop pushing ahead. You're reinventing how you work. How you play. How you live. With our technology, you'll reinvent your world.
This is our calling. This is a new HP.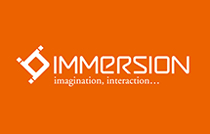 European leader and major international player in virtual reality, augmented reality and collaborative solutions for the world of industry and research.
Since 1994, Immersion has been designing and integrating high-end display and interaction devices used to test, design, simulate and validate in real-time around the digital mock-up.
Our multidisciplinary team supports clients in their innovation process, from in-depth analysis of their needs to the maintenance of installed solutions.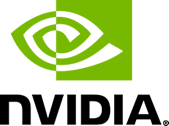 NVIDIA is the world leader in visual computing. In two decades, NVIDIA has played a major role in the development of visual computing; The art and science of digital graphics. NVIDIA relies on its expertise to offer specialized platforms to the gaming, professional visualization, data centers and automotive industries.
NVIDIA solutions are at the heart of new technology trends, from virtual reality to artificial intelligence systems to stand-alone vehicles.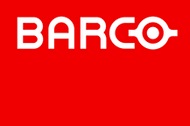 Barco, a global technology company, designs and develops visualization products for a variety of selected professional markets. Barco has its own facilities for Sales & Marketing, Customer Support, R&D and Manufacturing in Europe, North America and Asia Pacific. Barco is active in more than 90 countries with more than 3,300 employees worldwide. Barco posted sales of 1.028 billion euro in 2015. World leader in the visualization market, Barco is designing high resolution systems for the Entertainment, Enterprise and Healthcare markets. With its integrator partners, Barco is delivering and installing interactive and collaborative 3D/2D environments, including projection system, screens, ergonomic multiwindowing management and sources commutation. Since 2015 the team of 3D audio expert IOSONO has joined forces with the Barco family to further enhance and customize its object based immersive sound technology.
ART is a leading manufacturer of high-end optical tracking systems for Virtual and Augmented Reality. In addition, ART provides solutions for industrial measurement and Motion Capture for ergonomics. The company is located near Munich, Germany.
Founded in 1999, ART became one of the most important suppliers of infrared optical tracking solutions for the automotive and aerospace industries, and for research institutes and universities. ART offers a variety of tracked input devices, such as Flysticks and Fingertracking, particularly designed for Virtual Reality applications. Moreover ART provides a dedicated solution for optical tracking inside multi-sided projection systems.
All ART products are developed and manufactured in Germany, which guarantees a high reliability and a maximum of flexibility to satisfy the individual requirements of each customer.